Library News Items
Library News Items
Feb 24, 2017
Monday Evening Talk at the Library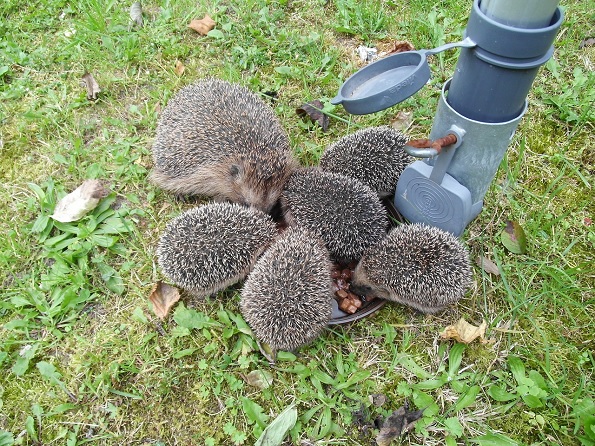 Hedgehog conservation by Jack Riggall
Jack is a conservationist and keen supporter of the protection of small mammals
Hedgehogs have been twice voted the UK's favourite wild animal, and for good reason; yet their population in the UK is thought to be declining at a faster rate than the tiger in India. How much do you really know about this charming creature? And what can you do to help reverse its decline?'
Come and find out on Monday 27th March 2017 at 7:30pm
Refreshments available and raffle.
---
Jan 31, 2017
Upcoming Events at the Library
---
Jan 11, 2017
Upcoming Events at the Library
---
Dec 2, 2016
Christmas at Barrow Library
---
Nov 7, 2016
Art Exhibition at the Library
Come to the Library to see the Art Exhibition by Michael Edwards.

Michael is a watercolourist, and his paintings are predominantly landscapes. They vary from the ever popular English countryside to less predictable mediterranean scenes and everything in between. In complete contrast, he also paints acrylic abstracts and has had a number of cartoons published in various magazines and periodicals. His works feature in collections as far afield as Canada, America, Australia, France, Burma, Bangladesh and Cyprus.

www.michaeledwardsartist.co.uk

 
---
Sep 9, 2016
Summer Reading Challenge
A big well done to all the children of Barrow and surrounding villages who took part in the Roald Dahl themed Summer Reading Challenge! 147 children started the challenge and 79 completed it! That's a whopping number of books read!

Children of all ages loved the character hunt around the library! So much so that we'll set up further hunts for your enjoyment later in the year.

Our volunteers have loved hearing your opinions and comments on the books you have read and we all wish you happy reading in the future.

Now you know where we are, come in and visit us SOON!
---
---