Forthcoming Events
To purchase more than one ticket, click Add to Cart and edit the quantities on the view cart. To buy tickets of different types, or for multiple concerts, click Continue Shopping to return to this page.
Keep your receipt, this is proof of purchase and forms your ticket entry.
You can also buy tickets from:
For each of the dances:
From Paper Shop or by emailing mikethetiler@hotmail.com or phoning 01509 413649
Productions:
From Paper Shop or by emailing judithrodgers155@gmail.com or phoning 07718 153117
Increase quantity of tickets required in View Cart
Barrow Panto Group Presents: Dick Whittington
Price:-
£8
(Concession £6.00, Family 2+2 £24.00)
Date of Event:-
Friday 9th and Saturday 10th March
Time of Event:-
7:00pm (Saturday Matinee at 2:00pm)
Venue:-
Humphrey Perkins Community Centre
Here's a chance to brighten up your grey March days with a visit to Barrow's family panto on Fri 9th and Sat 10th March. With usual verve and humour, Barrow Panto Group will bring all the traditions of pantomime to your doorstep. Expect slapstick, romance, gorgeous costumes, song and dance and a chance to interact….oh yes you do. You have to come to find out who is the Dame!!
The show will be at Humphrey Perkins Community Centre, Cotes Road, Barrow, LE12 8JU starting at 7:00pm or 2:00pm for the Saturday matinee performance. Tickets will cost £8 and £6 (concessions) with a family ticket for 4 at £24.00. You can buy them on line (card or Paypal) or from The Paper Shop or Barrow library or by phoning 07718 153117.
Touring Theatre: The 1000 Year show : from 1066 - 2066 in Music and Song
Price:-
£10
£9 (concessions), £6 (students) or bought in advance: £9, £8 and £5
Date of Event:-
Friday 16th March 2018
Time of Event:-
7:30pm
Venue:-
Humphrey Perkins Community Centre, Cotes Road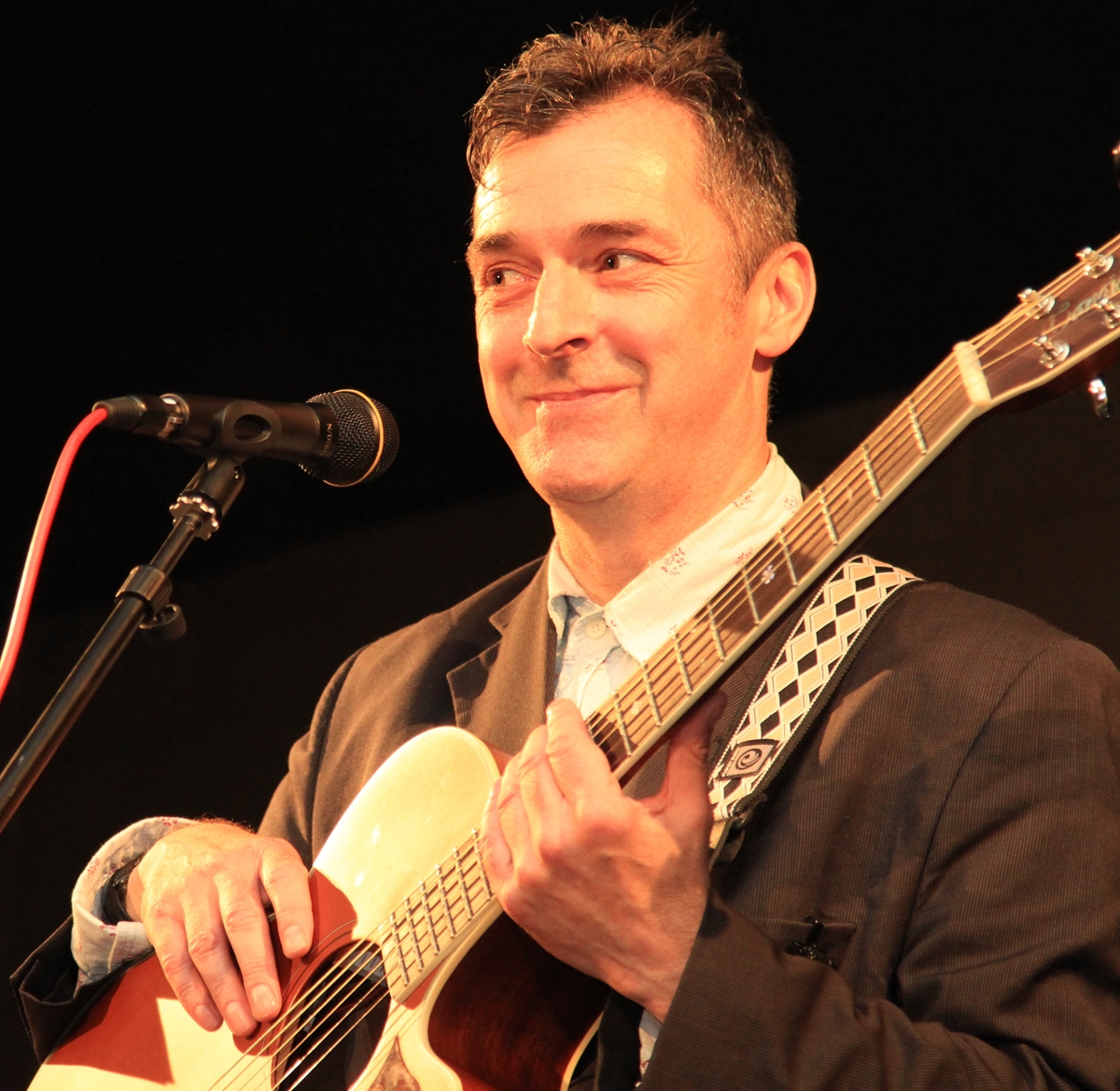 Comedian Anthony King brings history, comedy and song to Barrow on Friday March 16th at Humphrey Perkins Community Centre, Cotes Rd, Barrow LE12 8JU starting at 7:30pm.
Tickets: on the door: £10, £9 (concessions), £6 (students) or bought in advance: £9, £8 and £5. Available from Barrow Paper Shop, Library, online from www.busca.org.uk or phone the box office on 07718 153117
Theme: bringing historical events alive along a timeline from 1066 to 2066. Even the present and the future don't escape in this full length show covering themes such as Richard III, Lady Jane Grey, The Great Fire, Agincourt and including a heavy slice of 'famous Leicester'. Read along with the timeline song 'kings and queens' and count the mistakes in the Magna Carta song.
New topics are being added to the show all the time and Leicester's own suffragette Alice Hawkins is the latest addition to the show – commemorating the centenary of the first vote for women in 1918.
Here are some reviews from earlier shows:
Anthony King... mixes music and mirth getting a very nice balance between the two...his skill with the guitar and by his remarkable voice." - Notts Comedy Review
"My family and I were in Bradgate Park today (Sat 8, July) and were lucky enough to catch your show. You were brilliant! We thought you were very funny and your singing/playing was excellent. We'd have no hesitation in recommending you. Thanks for being there and making a visit extra memorable"
"Terrific enrichment for students understanding of history! Highly recommended!"  -  (Teacher , Idaho, USA)
"What a delight! Wasn't expecting anything of this calibre"  (Leics)
"Fantastic treat to hear modern folks songs linking to historic events!"
"Excellent charisma merged with clever lyrics about historical events. Anthony King is a brilliant artist with an incredible voice that captures your attention with humour and knowledge. Very well performed" (Grantham)
"Brilliant show! Witty lyrics had me laughing from start to finish!" (N. Ireland)
"Brilliant songs, very clear speech and beautiful music. A lovely, fun way through history" (Derby)
My Darling Clementine in Concert
Price:-
£10
£10, £9 (concessions) and £5 (children under 16).
Date of Event:-
Friday April 27th
Time of Event:-
7.30 pm
Venue:-
Humphrey Perkins Community Centre, Cotes Rd, LE12 8JU
The King and Queen of UK Country are back and they are heading to Barrow.
For Barrow's last Centre Stage performance of the season we are incredibly lucky to host classic country music husband-and-wife team Michael Weston King and Lou Dalgleish in an uplifting evening of classic country music of pure gold. Both are incredible singers, with spellbinding voices, and songwriters of the very highest calibre. Add a 50s-60s golden era styling to the mix, and just a little knowing tongue in cheek and expect  My Darling Clementine to deliver terrific countrified thrills, with every song sounding like a forgotten Nashville classic- they revitalize the country duet with a heavenly set of original songs that brilliantly evoke the spirit of June Cater & Johnny Cash and George Jones & Tammy Wynette.  The roots of their music are taken from the folk music of working class Americans,  Irish and Celtic fiddle tunes, traditional English ballads and  the blues.
But this show is not just for fans of county music, rather for fans of great songs, great voices and great entertainment.
Tickets can be bought from the Paper Shop or the library in Barrow or by Paypal from www.busca.org.uk  (you don't need a Paypal account; just use your card). Bought in advance of the show they cost £10, £9 (concessions) and £5 (children under 16).  With the feel of cabaret, you can enjoy our well stocked bar while you watch the show.
Daffodil Dance
Price:-
£12.5
Date of Event:-
Saturday 28th April
Time of Event:-
7:00 for 7:30pm
Venue:-
Humphrey Perkins Community Centre
BUSCA  offers you another of our memorable ballroom dances (to a seasonably Daffodil theme). The brilliant and popular keyboard artist, Martyn Whitlam will host the evening and guarantee that you have a really enjoyable ballroom dance that gives everyone an opportunity to strut their stuff with both ballroom and sequence dances, Latin and Pop, Modern and Rock 'n Roll. And when you want a break from the dancing you can just sit back and listen to his amazing playing.
Tickets cost £12.50 and include a delicious buffet. There will be a full bar and a Grand Raffle.
The dance starts at 7:30pm and ends at 11:00pm and will be in:
Humphrey Perkins Community Centre,
Cotes Road,
Barrow,
LE12 8JU.
Proceeds will be for BUSCA's New Community Building project.
Tickets £12.50 from Barrow's The Paper Shop or by Paypal or card on this Website.
---